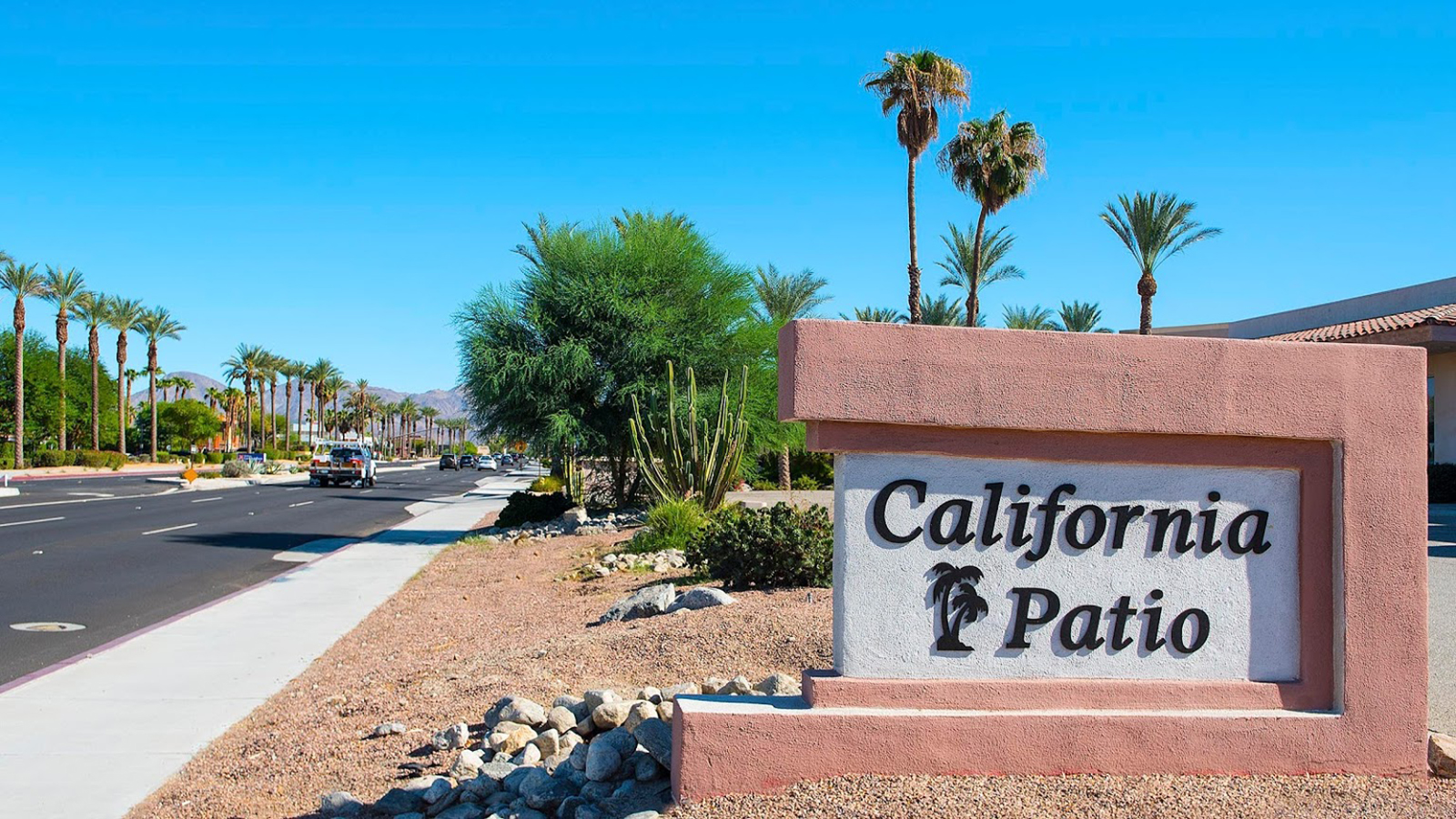 71677 Highway 111
Rancho Mirage, CA 92270
HOURS
Tuesday – Saturday: 10:00 AM – 5:00 PM
Sunday-Monday: Closed
Welcome to our Rancho Mirage Showroom! We are a family-owned and operated business with almost four decades in business. We guarantee everyday low prices and the best selection of outdoor patio furniture, BBQ Grills & Accessories that are readily available for delivery or pick up. We also offer custom options with a dedicated staff with years of knowledge to assist in making the best selection for your outdoor furniture needs.
We needed a certain size for our ocean view deck. Keith got out his measuring tape and went to work to help us choose a manufacturer that fit our

...

needs. He did not try to sell us anything, just gave us solid information based on our needs. After arriving home we rechecked the measurements and called Keith for the over the phone purchase. Delivery by CP truck and set up by driver Jorge was excellent. Jorge bolted the sections together and explained the cushion Velcro's system. We are very happy with our CP purchase.

read more
they ha what i was looking for at a fair price and were able to deliver the next day
Great showroom with a perfect smaller scale patio set in my budget. Keith was more than helpful. I highly recommend their products and service.

...

Thanks!

read more
Excellent choice of furnishings and high quality grills. Customer service was attentive, knowlegable and friendly. Great value for the quality!
Staff was so helpful! Love my merch that i bought
Fantastic customer service!
Nice selection and pricing. No high pressure sales. Quick delivery and professionalism. Will definitely return.
I sure got a great salesman that was way helpful. You end up wanting to buy from them because of his help.
Shopping for patio furniture at California Patio in Rancho Mirage was a pleasure. Keith found us items in stock, without the 4 to 6 month wait we

...

encountered at other stores. Delivery was on time, and the guys were careful and thorough. Thank you so much!

read more
The best experience I bought from these guys quite a few times highly recommend
Just what we were looking for our Outdoor area, friendly and easy to shop and purchase.
salesperson was polite knowledgeable and efficient in getting us the information we requested about the item we ultimately bought
Keith is the absolute best! He went out of his way to research and find the exact table we needed! He's very quick to respond to our questions.

...

Couldn't be happier with the service at California Patio!

read more
Helpful, pleasant, knowledgeable.
Fabulous customer service and their prices and quality of product is perfect!
Great selection of patio furniture. But an even more impressive outdoor kitchen equipment area sits in back. Good care from the sales folk got us

...

some new chairs for our patio table at a decent price.We have bought furniture here before and it's still good.

read more
Chris at the Encinitas location was fantastic to work with. Professional and very nice. Delivery of my fire pit and furniture was on time and

...

everything looks beautiful. Thank you for the great service!!

read more
The price and selection is excellent, and our salesman, Keith was totally efficient, but did not follow us around the store as we scoped out the

...

items on display. We needed to make measurements before actually purchasing our furniture. When we returned the next day we purchased some of the items picked out the day before and substituted other items in our final order. Keith never gave us anything but considerate and efficient service. Our home is undergoing renovations and it was no problem for Keith to hold on to our items in the warehouse for the 4-5 months it will take to complete our project.

read more
Wonderful experience. Strong recommendation
Great service at the store, delivery and installation as promised, on time, and done perfectly.Would definitely recommend these folks
Rose Marie was our sales person, she did an awesome job!!!
The sales clerk Keith was very helpful and I found the perfect patio set I was looking for. He said I would have it delivered in 2 days! I am

...

looking forward to the delivery.

read more
Patio umbrella damaged from storm. Replacement of broken parts and material ordered promptly. Excellent customer service and responsive

...

communication with rep. Thank you!

read more
We purchased patio dining table, chairs and bar table from Chris at California Patio. Chris fully explained every aspect of the furniture, the

...

quality and "how to maintain" our furniture. We love our patio and although not inexpensive feel it is great value. Nick Calla

read more
I went to California Patio to check out the Mont Alpi grill islands that I saw online which they had only recently gotten into their store. The

...

employee greeted me and brought me to the two models displayed on their floor. I had lots of questions which he honestly wasn't able to answer and called over store manager Keith Ivy to help me out. He answered all of my questions and concerns as much as he was able to and those he couldn't he immediately got on the phone with the product representative to get. He actually called him several times just to make sure we both had clarity on any questions I had. The best part of the experience was the customer service and honesty from Keith in regards to what he answered or couldn't answer himself but most especially was no sales pressure. Great people here and great products!

read more
I highly recommend working with Keith at the Rancho Mirage location. He is extremely helpful, knowledgeable and even goes above and beyond. I drove a

...

lot further than necessary (there is another location much closer to my home) just to work with Keith and would do it every time I need to add anything.

read more
Sam was extremely helpful, courteous, and knowledgeable. When I had to make changes to our order he was efficient and accommodating.Thanks Sam!

...

We'll be back to California Patio.Karen Overland

read more
Great customer service. Took time to show options and put together a great outdoor spaceKeith has great knowledge of all the various products and

...

took the time to explain options. I never would have known umbrellas come with so many optionsIn the end I love everything and the backyard looks great

read more
Incredible customer service from start to delivery. Courteous and knowledgeable staff. We really recommend buying with California Patio.
Walked in looking for chaise lounge cushions. Left with 2 exceptional thick comfy cushions that fit perfectly!The sales staff was most helpful and I

...

liked their selection of accessories.

read more
Great service and friendly staff made our experience great! Highly recommend them. Especially Brandon!
They were all so helpful. Delivered on time.
Keith was a tremendous help in helping us pick out the firepit we were looking for. We came in from off the street and were treated like long-time

...

customers. Highly recommend this store.

read more
Keith was SUPER helpful . He spent over an hour helping me find the right patio furniture. Can't wait for the delivery!!! Go to California

...

Patio...they have a huge variety of styles and finishes to choose from. 🌴🎉😎

read more
My wife and I dealt w/Brandon, and he was extremely helpful and consciouses of what we were looking for in a backyard design. We'd highly recommend

...

them!

read more
Keith Ivy was a real pro. He offered to come to my place and measure, not wanting to spend a good amount of money on a patio set and then it not fit

...

. He worked back and forth with me for weeks before ultimately deciding on a beautiful set. I looked at 6 other local patio furniture places and this one by far exceeded my expectations. Hesitate no further go see Keith 👍👍.

read more
Delivery service are very professional and convenient to my schedule.
Current Showroom Floor Collections
California Patio Featured Selections